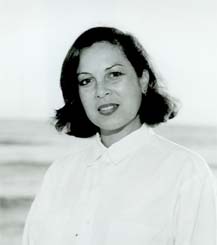 For more than a decade, architect Lourdes Reynafarje has built a reputation for embracing historical precedent and vernacular ideology – while creating architecture appropriate for its time and place. As founding principal of the firm, Kiara Designs Co. based in Seacrest Beach, Florida, Lourdes has designed scores of homes in the neo-traditional communities of Seaside, Rosemary Beach, and WaterColor, as well as homes along pristine waterfront settings and amid wooded landscapes.
Kiara Designs Company has created endearing houses and community buildings with meticulous attention to detail and a respect for the timeless rules of appropriate scale and proportion. Her houses adapt the pattern and language of coastal architecture with an accent derived from the region's unique climate and geography.
Inside and out, the houses of Kiara Designs Company boast distinctive architectural detailing, engaging forms and proportions and fitting materials – all carefully designed to blend effortlessly with the natural surroundings and respond to the way families live today. Interiors combine elements of traditional design with contemporary sensibilities. A thoughtful arrangement of spaces captures the best aspects of an open floor plan for a sophisticated yet relaxed lifestyle. Each home exemplifies the texture, scale, and colors reflective of these traditions, while maintaining its own distinctive personality and persona.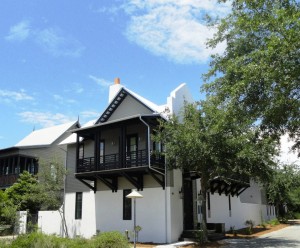 "This is my favorite property in Rosemary Beach. It is quiet, convenient, and perfect in every way. The house is a masterpiece of design reflecting exquisite taste, offering every imaginable amenity and a beautiful yard. The pictures are a modest suggestion of the beauty of 'Timeless'."
~ Jamey & Norman
My wife and I had a wonderful experience recently with Kiara Designs. Lourdes Reynafarje was attentive to our request for a design that was fresh but respectful of the unique community of Old Grayton. As an architect, Lourdes was the ultimate professional, yet she clearly put her heart and soul into our project. We could not have been more pleased with the final product!
~ Wynne and Ben Freeman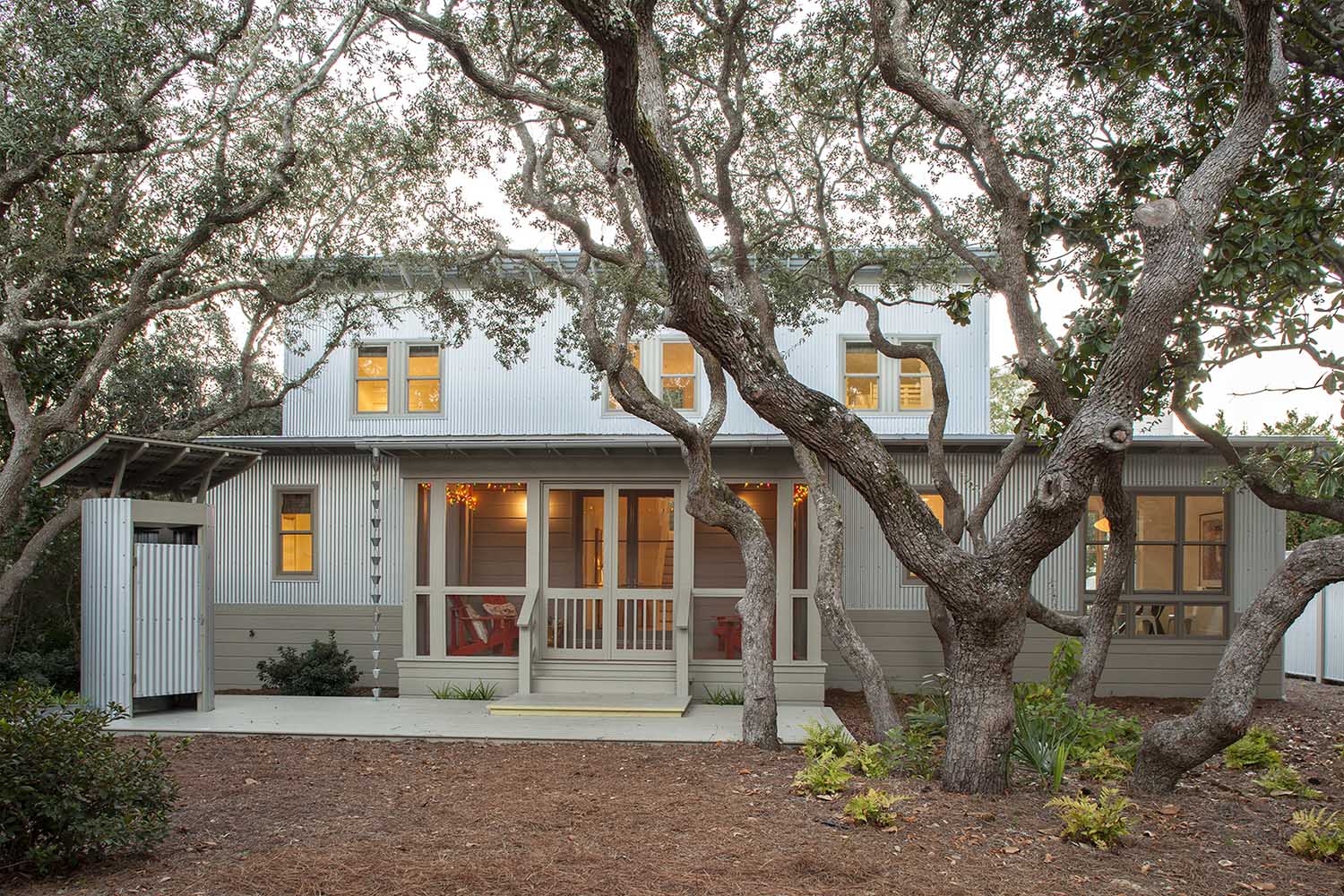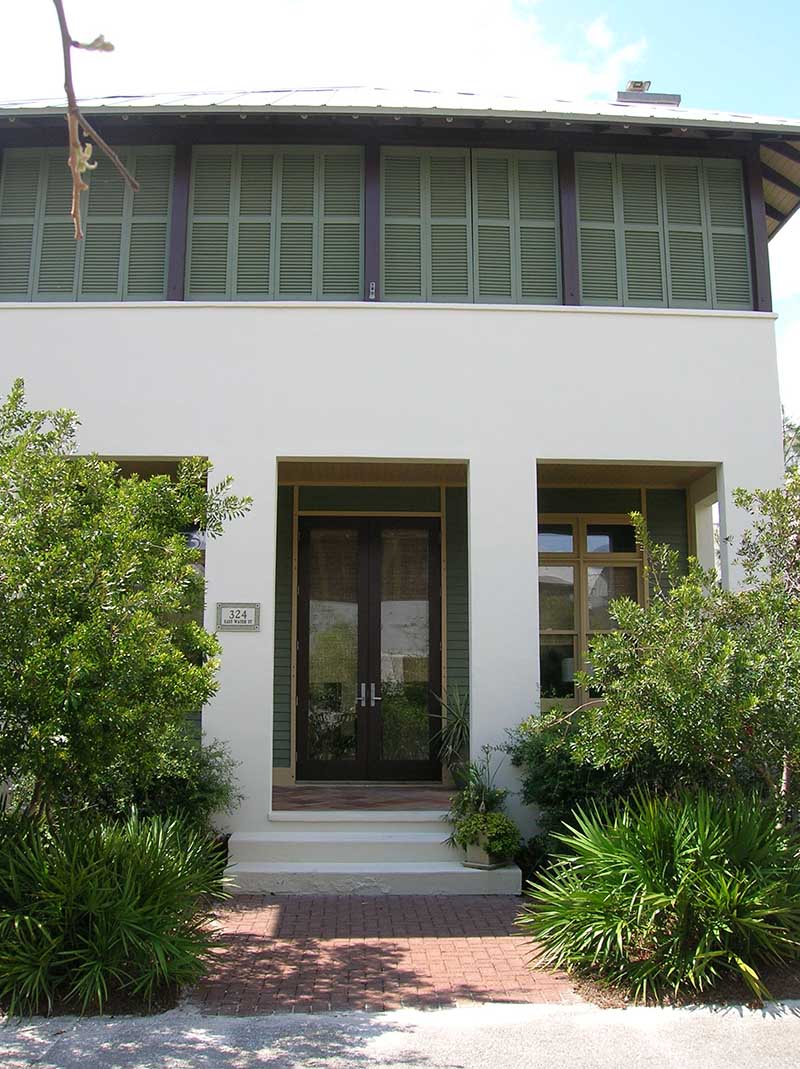 My wife and I are experienced users of architects having used 5 or 6 in our lifetime of home building.
Our experience with Lourdes was outstanding. In the first place she actually listens to what you say and tries to respond to your desires rather than design 'her' house and then sell it to you.
Secondly, she not only gets the big things right but the small ones too. She is exceptionally detail oriented. On multiple occasions guests would visit our home and remark about some small design element which Lourdes had pulled out of the blue. My favorite was the archway which was unique among similar homes in Rosemary.
Lastly, during construction Lourdes was very helpful in straw bossing the subs most of whom had so many jobs that they just wanted to slap things together. Well that wouldn't fly with Lourdes who would swell to her full 5′ 2″ and intimidate the tobacco slobbering finish carpenters.
We would recommend her to anyone and most importantly would hire her again if we decided to build our 6th or 7th new home.
~ Gordon and Jill Wade
Rick Spell, Spell Restaurant Group
La Crema Tapas & Chocolate
Rosemary Beach, FL 2017
Peter and Cecilia Podlusky
Podlusky House, Seaside, FL 2016
Ben and Wynne Freeman
Freeman House, Grayton Beach, FL 2015
Burt Clayman
Clayman House, Sandestin, FL 2014
Tom and Barbara Lampkin
Lampkin House, Lakeplace, FL 2014
Richard and Alice Butela
Butela House, Sugarwood Subdivision 2013
Jamey Bowen and Norman Wells
Wells Bowen Beach House
Rosemary Beach, FL 2010
Ken and Shelly Minchew
Minchew House, Watercolor 2007
Spence Brothers Construction
Spence House, Watercolor 2006
John Willis Homes Co.
LR-1 – LR-11 Beach Homes
Cypress Dunes, FL 2005
Ed and Laura Hill
Palmetto House, Watercolor 2004
Cindy Meadows
Meadows House, Watercolor 2003
Tom and Suzanne Watson
Watson House, Grayton Beach, FL 2003
Carolyn Goldsmith
Marengo House, Watercolor 2001
Gordon and Jill Wade
Wade House, Rosemary Beach, FL 1999
Ricky and Julie Rookis
Rookis House, Lakeplace, FL 1997
Dorothy Baratta and Cliff Holtermann
Quincy's Seaside, FL 1997
Mike and Karen Warren
Villa Warren, Dune Allen, Fl
Dr. Bill and Donna Knox
Villa Knox, Dune Allen, FL 1995
Evans and Jerry Plowden
Camp Plowden, St. George Island, FL 1994
Mike and Karen Warren
Camp Plowden, St. George Island, FL 1994
Jimmy and Martha Holloway
Villa Holloway, Dune Allen, FL 1994